UK Aid Match grant holder Motivation improves sports and education inclusion for 368 children with disabilities in Kampala and Gulu, Uganda
21 September 2023
Currently, only 9% of children with disabilities in Uganda attend primary school, compared to a national average of 92%.
Children with disabilities lack the support they need to live an independent and dignified life. They face daily discrimination and are often denied the chance to attend school or be part of their communities.
Through their UK Aid Match 'All-Stars' project, Motivation used a combination of education and sports to increase the inclusion of children with disabilities within their schools and communities. They trained teachers, coaches and mentors in inclusive sports and disability inclusion, so that all children could have the opportunity to play and learn, and reach their full potential.
Children with and without disabilities were buddied up to support and play with each other, which increased bonds between them and gave the chance for new friendships to blossom.
By providing inclusivity in sports and education, children's confidence and self-esteem has grown.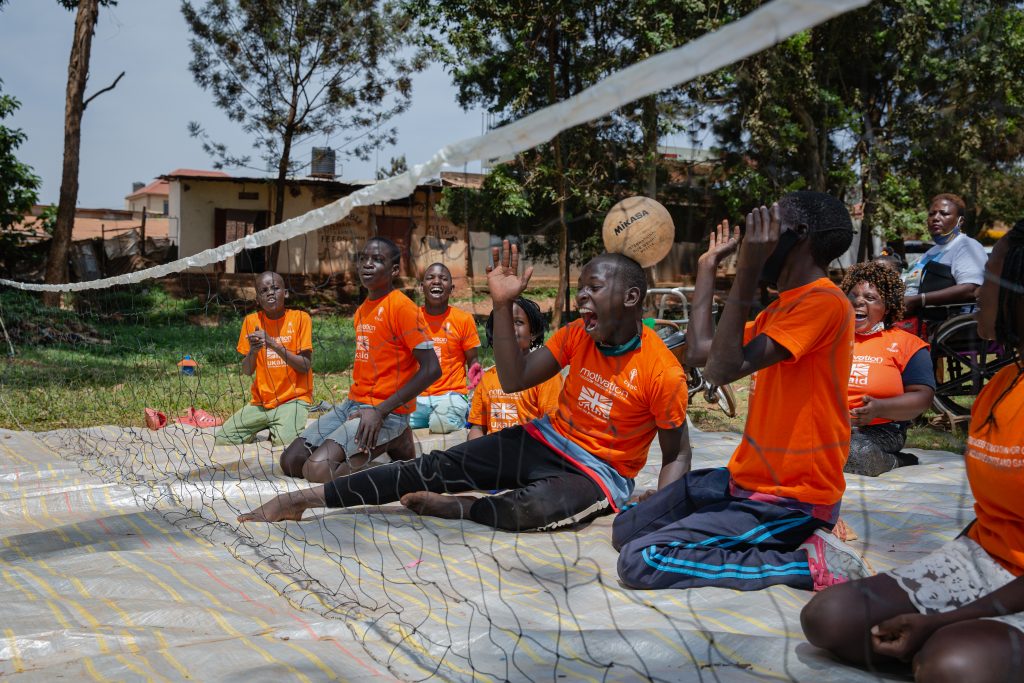 A 14 year old girl, with a physical disability, tells Motivation what the project has meant to her:
"Before I was not going to school regularly. But that changed when some peer mentors and coaches came to the community and told us about the enrolment of children with disabilities in school and free primary education. I enrolled in the school in 2021 and managed to complete my primary level in 2022…..The weekly sports sessions made me interact with my fellow pupils and I felt accepted in the school. The school management has been helpful in the way they treat us as children with a disability."
Thanks to Motivation, hundreds of children in Kampala and Gulu can enjoy sports day, community activities, and make new friends.
Motivation's 'All-Stars' project was a two-year project which ran from 1 January 2021 and ended 31 December 2022. To find out about the organisation's work and their UK Aid Match project, visit motivation.org.uk.