Supporters gathered at the House of Commons last month to celebrate the work of Compassion's Child Survival Programme in Togo
20 June 2023
Insight from Koffi Ahonon, National Director for Compassion Togo
In 2019, Compassion UK, along with UK Aid Match, partnered together on a three-year, £1 million project to increase survival rates to help protect women during pregnancy and ensure their babies have the best start in life.
In Togo, one in 56 women will not survive childbirth and one in 20 babies do not reach their first birthday. This compares to a global child mortality rate of 3.7% and the situation in the UK where women have a one in 10,000 chance of dying in pregnancy and childbirth.
Across the three years of Compassion's child survival programme, 653 babies were supported across 23 separate child survival sites in Togo. 97% of these births were attended by a skilled birth attendant, which is 28% above the national average. 93% of babies were at a normal birth weight, which is 9% above the national average. Of the babies under 6 months old, 95% are being exclusively breastfed – that's compared to the national average of 64%.
Adjowa was introduced to the project in her seventh month of pregnancy when she became worried that she wasn't able to access enough food. Her husband had been in a car accident that left him severely injured, and Adjowa had been laid off from her job as a cleaner, leaving them with no way to support themselves or their growing baby.
She was able to receive reassurance at an initial prenatal check and received food kits and other necessary interventions. But when the time came to give birth, her baby had stopped breathing. The midwives rushed her newborn away for life-saving treatment and the project took care of all the expenses. The baby's life was saved by the quick action and care of hospital staff and two weeks later, mother and daughter were both discharged in good health.
Read the full report of Compassion UK's Improving maternal and newborn child health in Togo project.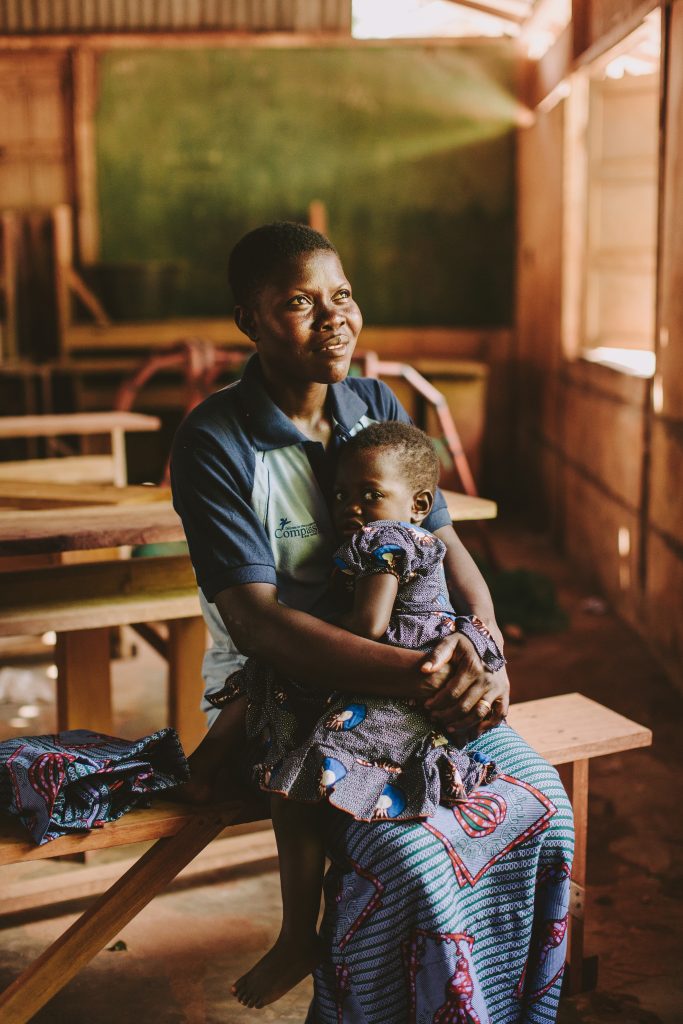 Photo credit: Compassion UK