More than two million benefit from Sightsavers project
28 March 2022
More than 2.3 million people from hard-to-reach communities in Bangladesh and Pakistan have benefitted from a Sightsavers eye health project, funded by UK Aid Match.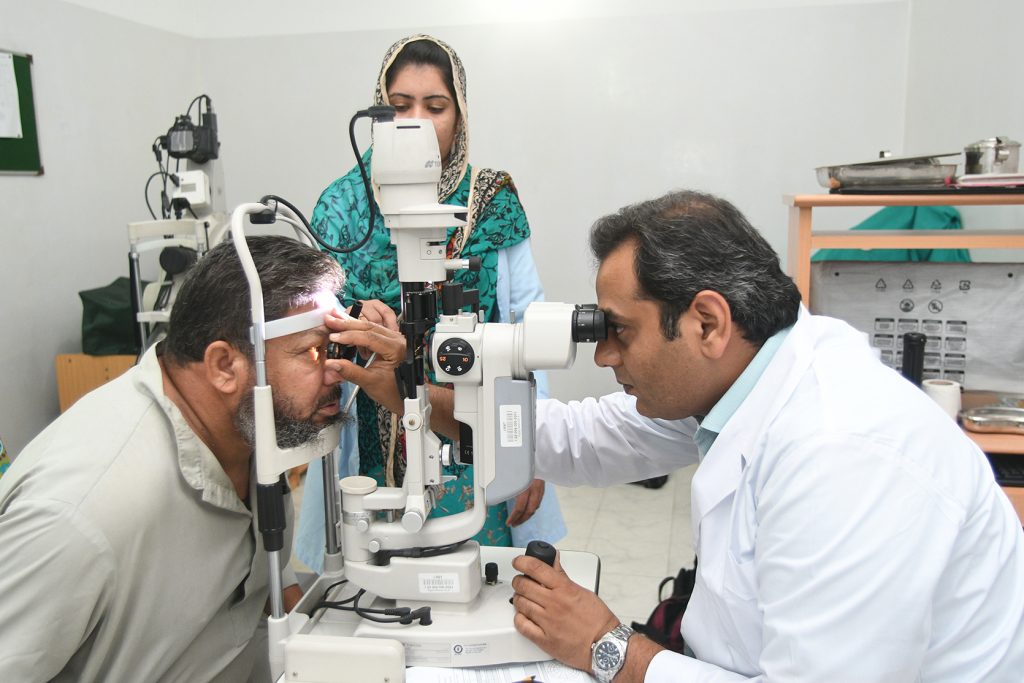 Over a three-year period, the project was able to deliver 85,828 cataract surgeries and 847,118 refractive error treatments.
The project also worked to improve accessibility to the existing services already available in Pakistan and Bangladesh. To support this aim, more than 2,000 health workers received training on how to create a more inclusive environment, including the provision of sign language training. Sightsavers was also able to work directly with the government of Pakistan to further integrate inclusionary practices into its eye health strategy.
Find out more about the project through this interactive timeline.