It starts with her: the brave women of Barishal, supported through the British Red Cross
14 November 2022
18 months in to the UK Aid Match programme from the British Red Cross entitled 'It starts with her', and women in Bangladesh are getting heard.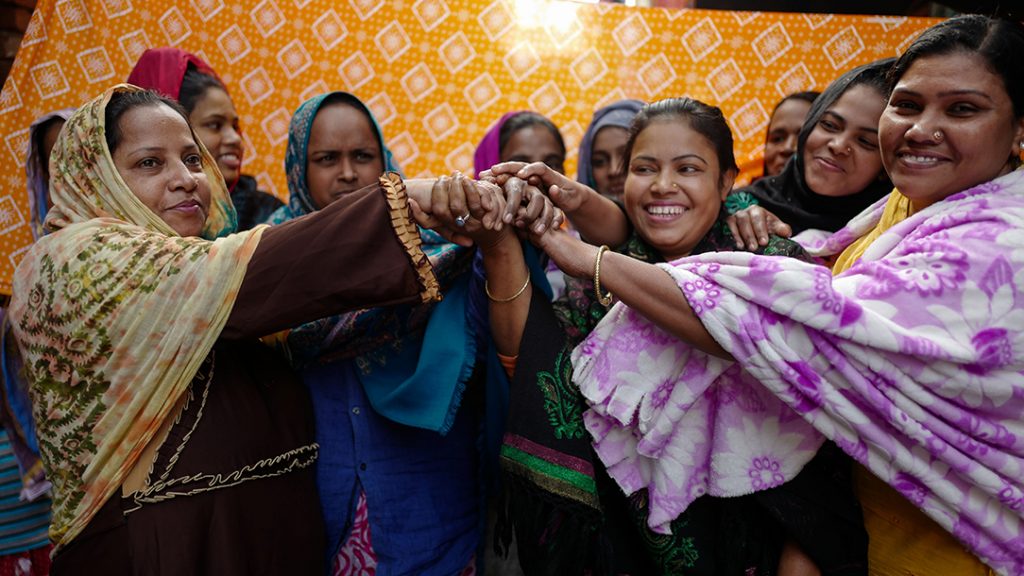 In the slums of Barishal, Bangladesh, where monsoons and flooding are inescapable, life for women is hard. They often miss out on getting an education, and struggle to make a living. They frequently raise families alone and suffer violence – purely for being a woman.
After raising £4,367,508, including £2 million UK Aid Match funding, the Red Cross has supported thousands of empowered women to lift themselves out of poverty, provide for their families and play important roles in their communities.
Funds have been spent on helping the communities stand strong and prepare for whatever challenges the future brings. Most recently, this has included COVID-19 and several climate-related disasters.
The programme has been supporting women's small businesses to thrive, through vocational training, apprenticeships and small cash grants (to help set up microbusinesses) so that women can earn an income, build savings and help their communities to thrive.
Across communities, they have also brought together groups called Women's Squads to raise awareness of issues like menstrual health and gender-based violence. In these Squads, women have a platform to stand together and have their voices heard, amplifying their voice in society and reducing isolation. For many, Women's Squads have changed lives.
"We are working together. It helps empower us and build trust. We have more friends through women squads."
– Josna, Women's Squad leader
In Barushul, Women's Squads played a vital role throughout the COVID-19 pandemic. The area was hit hard, many had few opportunities to work. Instances of domestic violence also increased as communities were told to remain in their homes.
Find out more about the project, its approach and results achieved to date, by taking a look at the British Red Cross's project impact update page.