World Health Day: Exploring two UK Aid Match projects improving healthcare in the developing world
5 April 2019
In celebration of World Health Day (7 April) we explore how UK Aid Match projects, run by Sense International and Sightsavers, are making a difference in the developing world.
So, what are Sightsavers and Sense International trying to do?
Sightsavers' Right to Health project is focused on improving the uptake of eye health services, particularly amongst those with disabilities and ensuring eye health services are accessible in Pakistan and Bangladesh. To put the size of the task into perspective, Sightsavers estimate that in their project area there are one million people who require cataract surgery. Cataracts can cause blindness but the surgery to fix the problem is fairly straightforward, taking only 20 minutes. You can see a minute time lapse of the surgery on Sightsavers website.
Sense International is piloting a pioneering programme to screen infants for multi-sensory impairments which has been developed in partnership with the Ministries of Health in Kenya and Uganda. Spotting potential impairments early can have a significant impact on a child's development.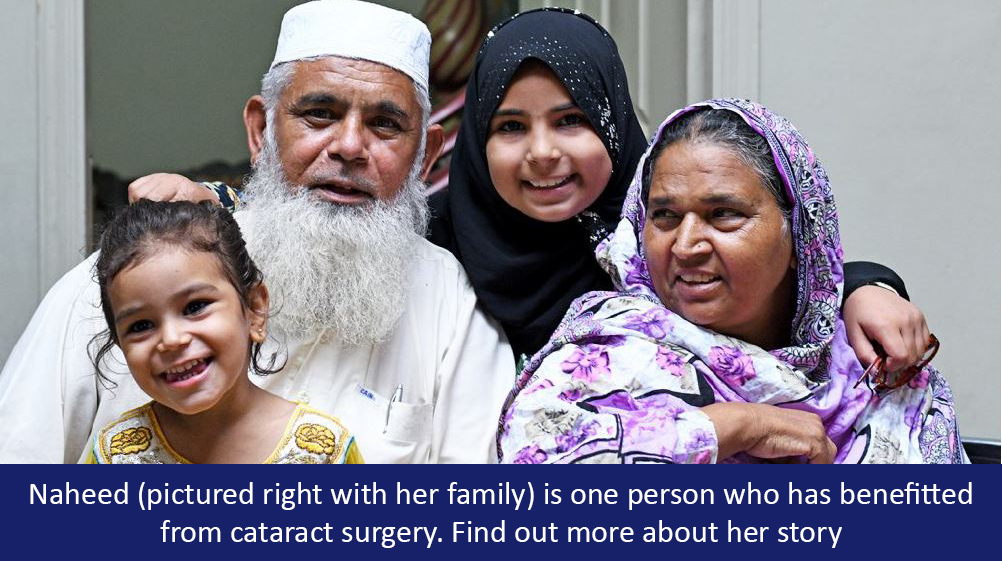 Sounds great! How's it going?
Five months into their project, Sightsavers has examined more than 170,000 people, performed over 7,000 cataract surgeries and administered 80,000 non-surgical treatments in Bangladesh and Pakistan. Audits have also been carried out in partner hospitals to help improve the overall eye care service and ensure that it is accessible to those with disabilities.
In Kenya and Uganda, Sense International has screened more than 65,000 babies and, where necessary, has provided early intervention therapy and mobility, sight and hearing aids.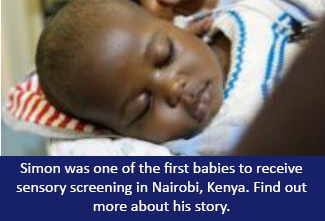 What an impact! But what about when the project ends? Are steps in place to make the changes sustainable?
Great question. Health workers are being trained by Sense International to properly screen babies in Kenya and Uganda, and the county government of Nairobi is now committed to the future of the early intervention programme.
Meanwhile, in a step to improve eye health for all, Sightsavers is working with partner hospitals to ensure that eye health services in Pakistan and Bangladesh are accessible to those with disabilities and to train staff on disability inclusion. Sightsavers has also engaged with organisations who are helping to make eye health services more inclusive for those with disabilities across Bangladesh and Pakistan. This has led to Pakistan's National Eye Health Coordinator announcing the formation of the Inclusive Eye Health Committee.