Street Child calls on British public to 'Mind The Gap'
4 October 2019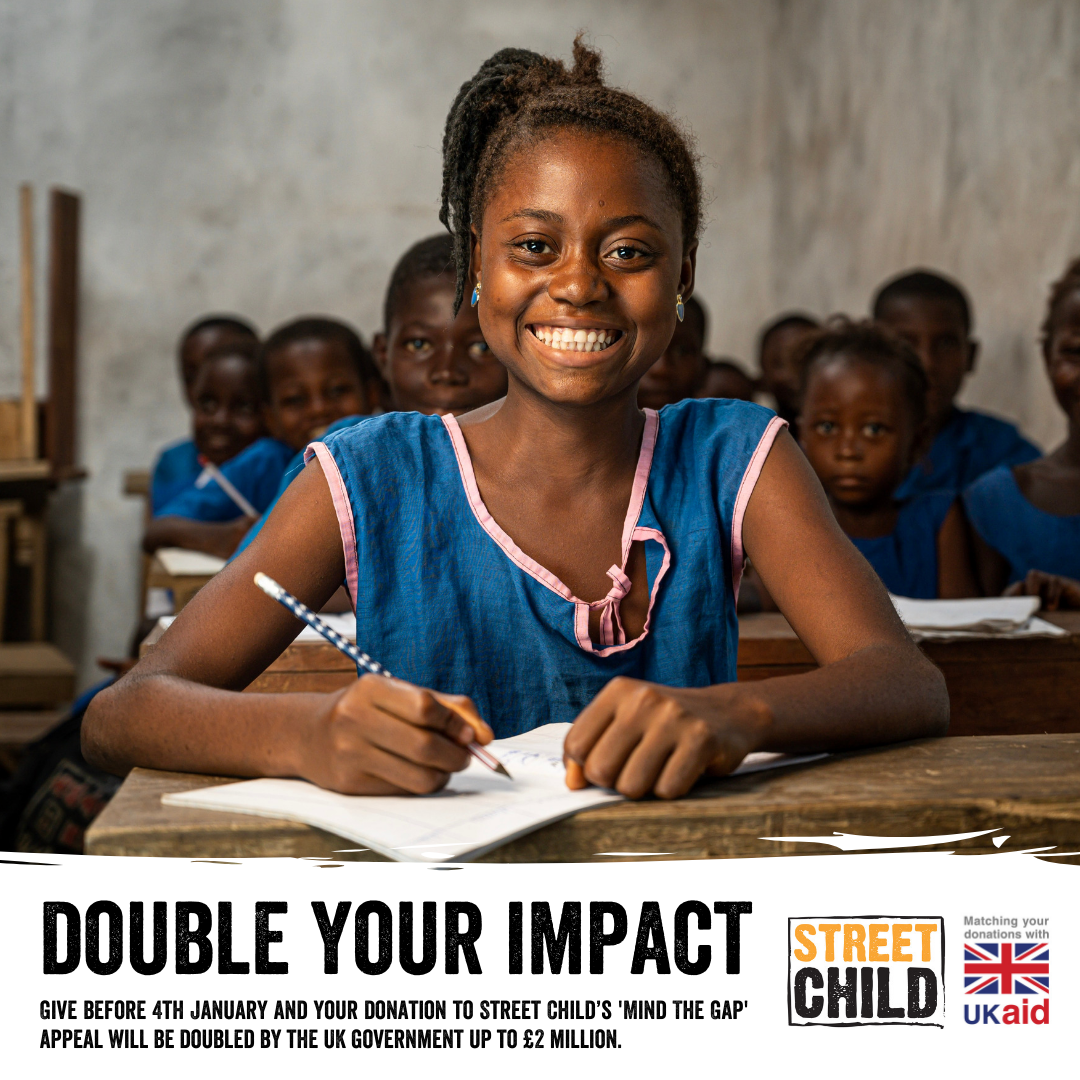 Street Child launched its Mind The Gap UK Aid Match appeal today (4 October) to highlight how 125 million children worldwide are being left behind because they are not in education.
Street Child's CEO Tom Dannatt said: 'In a world of growing prosperity for many, without access to education, the gap between the most world's most marginalised children and the rest will widen.
'We need to do more to support the most vulnerable children: girls; children from the poorest families; children with disabilities; those living in conflicted areas.'
As a UK Aid Match appeal, all donations to the appeal will be matched, up to £2 million, and this money will be used to help more children go to school in Sierra Leone. Whereas the public's donations will be used throughout the world to support children in the toughest places.
For more information on the appeal, head over to: www.street-child.co.uk/mind-the-gap