Sense International calls on UK public to give Kenyan children with deafblindness their 'Chance to Shine'
1 January 2020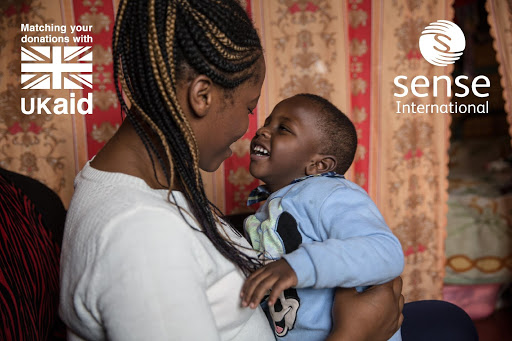 Global deafblind charity Sense International has launched 'Chance to Shine', a new appeal that will raise funds to test thousands of children in Kenya for sight and hearing impairments and support those identified with deafblindness.
As a UK Aid Match appeal, all donations made will be doubled by the UK government
'In Kenya, children with deafblindness rarely get the help they need. Without support, the children face a lifetime of loneliness, struggling with mobility and communication, and unable to form connections with those around them. Working with local partners, we are helping to change that,' says Director of Sense International, Alison Marshall.
The appeal is an extension of the charity's 2015 UK Aid Match appeal, 'Finding Grace', which successfully trialled the programme in Nairobi, Kenya. The 'Chance to Shine' appeal will build on the previous project and will test 55,000 children for sight and hearing impairments in 40 health facilities, build four specialist Early Intervention Units to provide one-on-one support and train hundreds of volunteers to conduct sight and hearing tests and deliver support in their local communities.