Practical Action looks to 'Turn the Tables' on climate change in Sudan
9 December 2019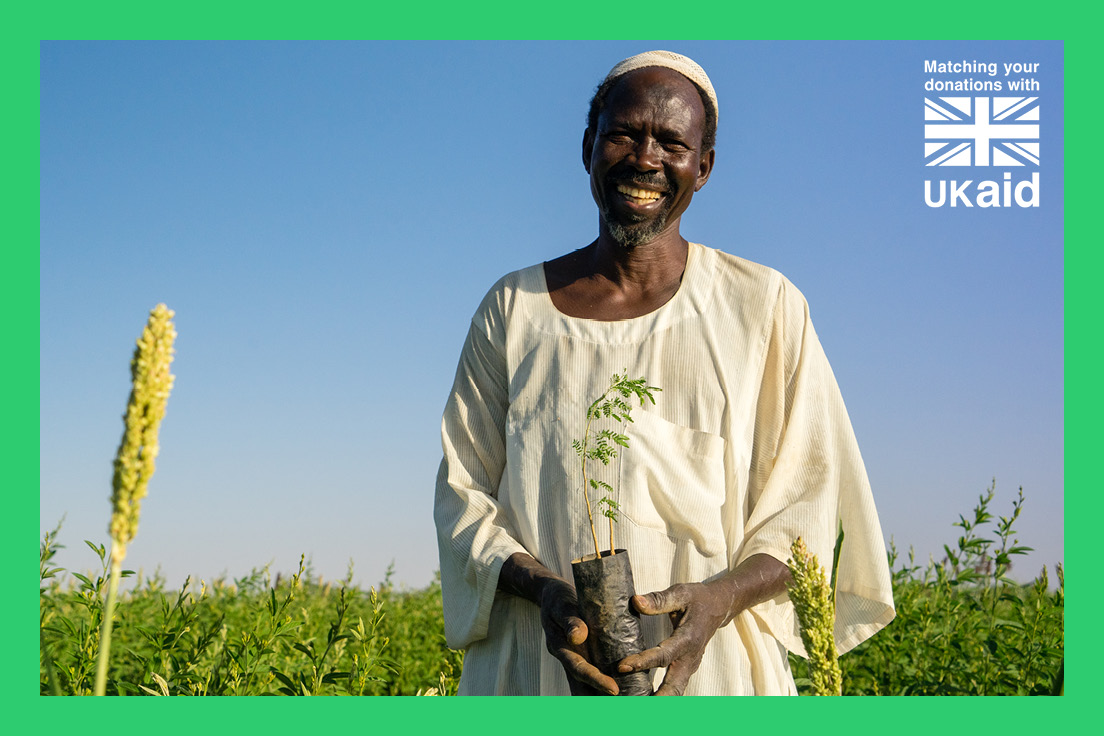 With their latest appeal, 'Turn The Tables', Practical Action is looking to provide pragmatic solutions to climate change in Sudan which has caused rising temperatures and water shortages.
The charity launched the appeal with the help of children from Hillmorton Primary School to shine the spotlight on climate change and the solutions available to help people in Darfur adapt to it.
With the money raised from the appeal, Practical Action plans to work with farmers to rebuild dams, capture the rainfall and irrigate the soil. They will help villagers plant trees and grow community forests so they not only halt the desert, but provide an income as well from producing products such as gum arabic.
Traditional seed varieties more resilient to the weather will be distributed, old skills and knowledge will be shared, whilst crop rotation and planting methods will keep the soil fertile and produce more valuable harvests so that families can eat and afford for their children to school.
Paul Smith Lomas, CEO of Practical Action said: 'This appeal is an example of how ingenuity and local knowledge can overcome one of the world's toughest problems: how to adapt to the changing climate and allow some of the world's most vulnerable people to take back control of their lives.
'This clever approach has been tried and tested around the world and by supporting this project you could help thousands of farmers coping with devastating climate change.'
As a UK Aid Match appeal, all donations will be matched by the UK government.