Phase Worldwide launches appeal to support Nepalese women and children
26 March 2021
Phase Worldwide will support 1,000 Nepalese women and their children through its 'Start Strong' appeal which launched today.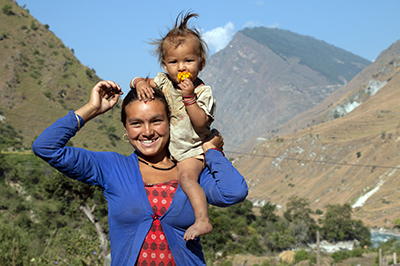 The funds raised will go towards a project that aims to strengthen maternal and child healthcare services and the role of women in the community to provide mothers with the skills, knowledge, and confidence to raise children that are healthy, happy, safe, and strong.
PHASE Worldwide Director, Tom Edwards, said: "In Nepal, women are the foundation of family life, but many struggle to access maternal healthcare and are denied access to agricultural training and materials that would enable them to provide nutritious food for their children. Over the past year, the COVID-19 pandemic has had an unprecedented impact on the lives of vulnerable communities. Reduced access to healthcare services and hindered agricultural production has sadly caused increased preventable deaths.
"Through strengthening child and maternal healthcare whilst improving food security to tackle malnutrition, our project will promote increased resilience and reduce the long-term impact of COVID-19."
As a UK Aid Match appeal, every pound donated to the 'Start Strong' appeal will be matched by the UK government.
Find out more about the appeal.
Find more UK Aid Match live appeals and see the full portfolio.