Mercy Ships aims to change the odds with UK Aid Match appeal
3 October 2019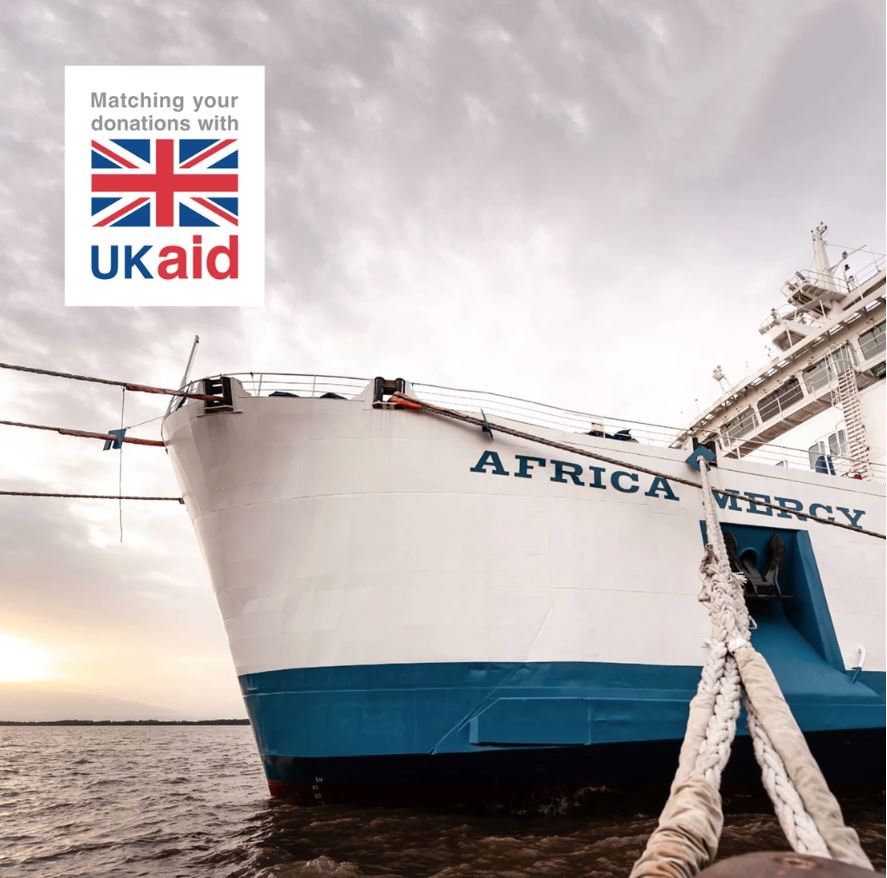 Mercy Ships has announced the launch of a new campaign – '#ChangeTheOdds' – helping to change the odds for those living without healthcare, by providing life-saving and life-changing surgery.
Two out of three people in the world do not have access to surgery when they need it. This means that more people die every year from treatable conditions than die from TB, Malaria and HIV/AIDS combined.
Mercy Ships owns and operates the world's largest non-governmental hospital ship which serves as both a surgical platform and home to more than 400 volunteer professionals from over 40 nations. The 16,500 ton Africa Mercy docked in Senegal mid-August. During the ship's 10-month field service, the crew expect to provide 1,700 free life-changing surgical procedures onboard, treat 3,500 dental patients and train 1,400 healthcare professionals in West Africa, in Senegal specifically.
International Development Secretary Alok Sharma said:
'Each year 17 million people die in the world's poorest communities because of a lack of access to safe, timely and affordable surgery.
'By backing Mercy Ships Change the Odds Appeal, UK Aid will help deliver life-saving and life-changing surgeries, training and infrastructure improvement in Senegal that will allow future generations to prosper. The UK government will double every pound, up to £2 million, which the British public donates to this campaign, meaning their generosity will go twice as far.'
Find out more about #ChangeTheOdds.