Help support green businesses through 'The Regenerators' appeal
8 March 2021
Traidcraft Exchange's latest appeal – 'The Regenerators' – launched today, helping people across South Asia and Africa set up climate-smart businesses to help improve their incomes and regenerate the land they rely on.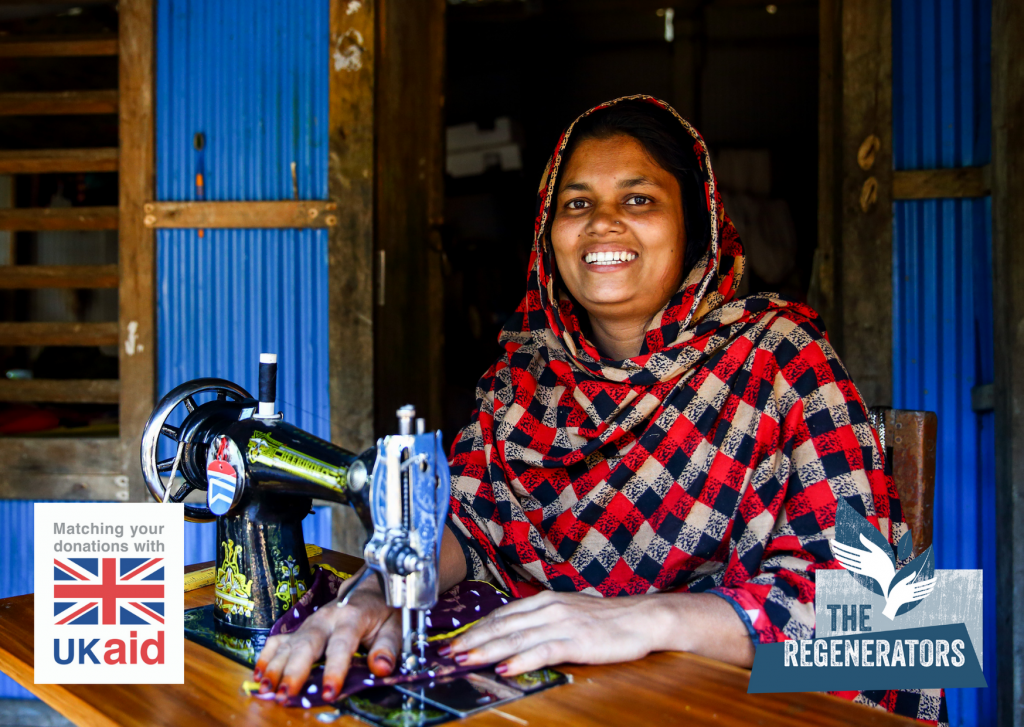 Head of Programmes at Traidcraft Exchange, Maveen Pereira says: "The Regenerators appeal will help those on the frontline of the climate crisis fight back against increasing droughts and floods by using green technology and growing new, climate-resistant crops and planting trees to protect their lands and livelihoods."
'The Regenerators' is a UK Aid Match appeal, meaning all donations from the UK public will be doubled by the UK government between 8 March and 7 June.
Find out more about the appeal.
Find more UK Aid Match live appeals and see the full portfolio.