Concern Worldwide launch Free From Hunger appeal
25 September 2019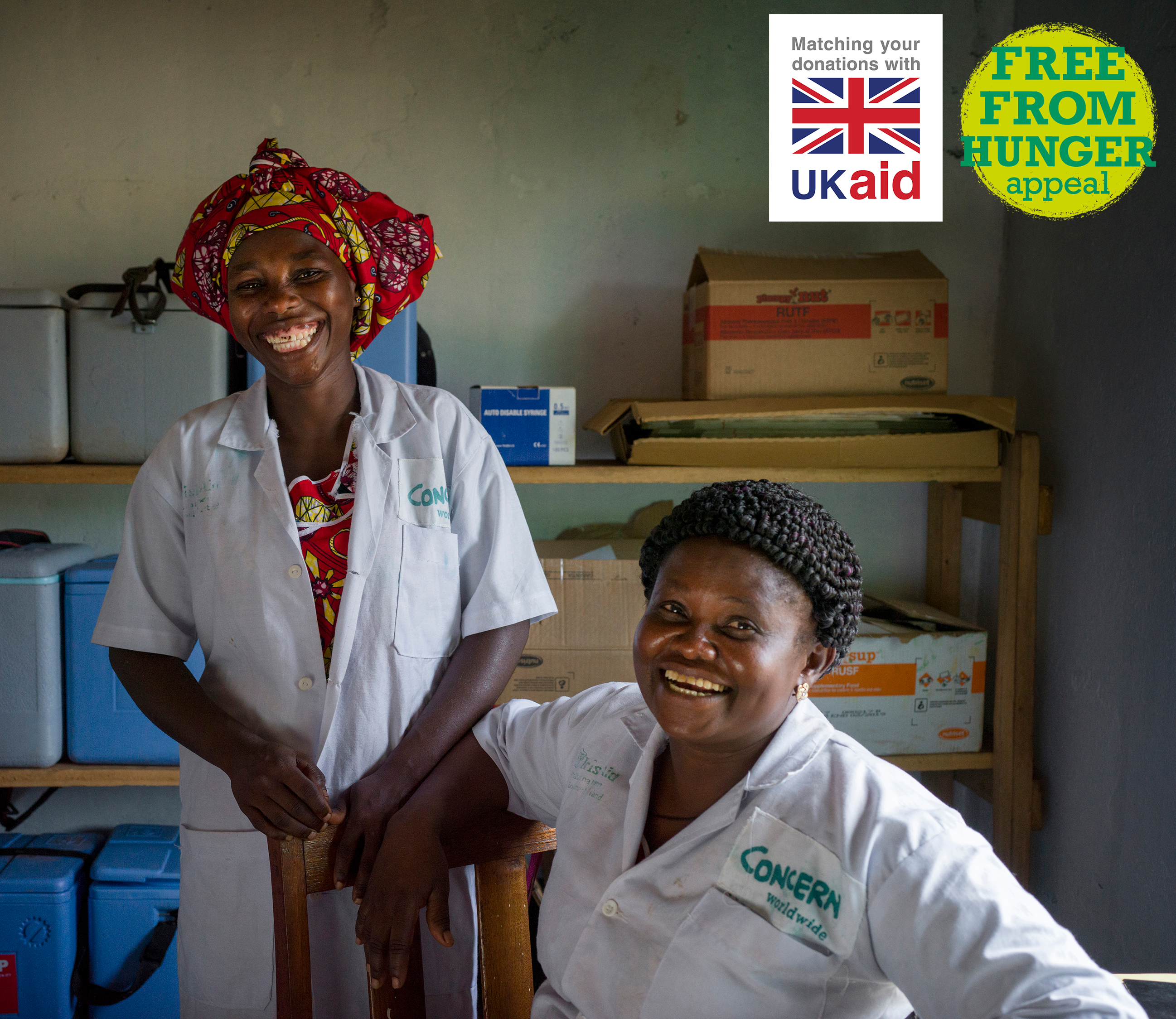 Concern Worldwide (UK) has launched 'Free from Hunger', a new three-month appeal to support its work in the world's poorest countries to end malnutrition and hunger.
The appeal, which launched on 25 September, will help ensure mothers and babies get the food, water, nutrition and healthcare they need to recover from malnourishment and stay strong and healthy in the long term.
As a UK Aid Match appeal, all donations will be matched pound-for-pound by the UK government. This matched funding will go towards Concern's work to improve the health and nutrition of mothers and children under five in the Central African Republic, where poor nutrition has led to the country being ranked as the world's hungriest.
Central African Republic has one of the world's highest rates of child mortality. Ongoing conflict has severely affected the livelihoods and living conditions of over half of the population, and over a million people have been forced from their homes, severely affecting households' livelihoods and access to food.
Bob Ruxton, Interim Executive Director of Concern Worldwide (UK) said: "We are launching this appeal because in many of the world's poorest countries where we work, conflict, instability and climate change are reducing people's ability to grow or buy enough nutritious food, often with devastating results.
"The first years of a baby's life are crucial for their future. Ensuring mothers and children under five have proper food and care means they are more likely to thrive, perform better at school, be less susceptible to illness and ultimately live a happier and more productive life."
Find out more at www.concern.org.uk/free-from-hunger-appeal