CBM launches appeal to tackle blindness crisis in Zimbabwe
18 February 2021
The 'Light up Lives' appeal, launched by CBM today, is aiming to raise enough funds to help over 40,000 people in Zimbabwe access treatment for eye-health problems.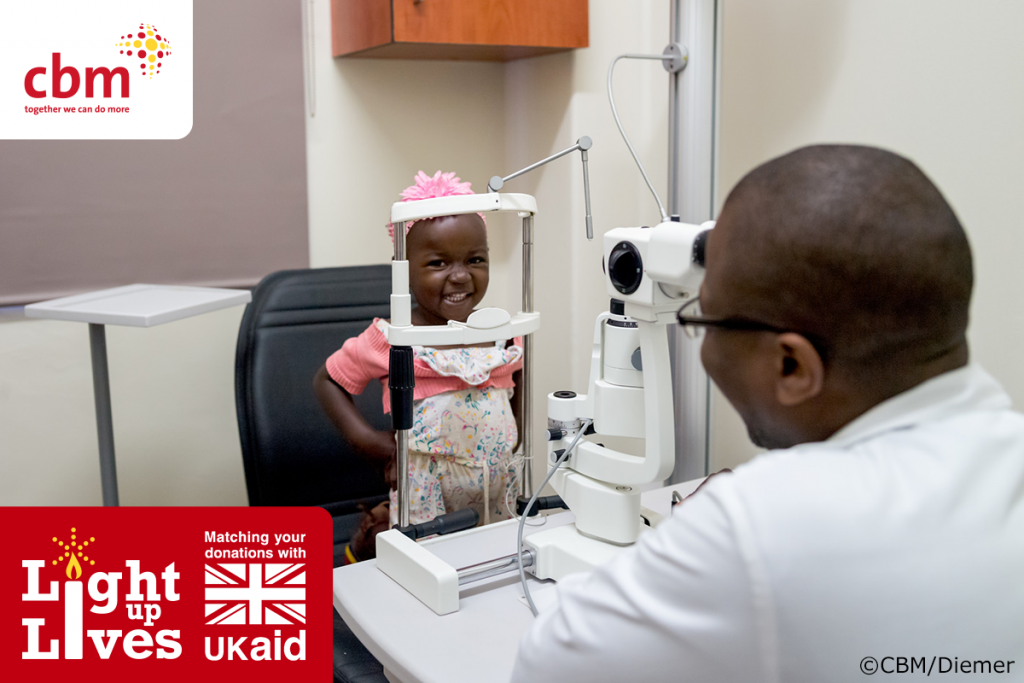 Zimbabwe has one of the highest rates of blindness in the world. One of the leading causes is cataracts, an ailment that can be treated through straightforward surgery. However, there is shortage of trained eye health workers and equipment in the country which has only been worsened by COVID-19 pandemic.
CBM UK Chief Executive Kirsty Smith says: "We've seen here in the UK how the virus has caused major problems for delivering health services and the same has happened in Zimbabwe – but in a system that was already stretched to breaking point, the impact has been devastating.
"We need to act urgently to scale up access to sight-restoring cataract surgery and other treatments. It can enable a child to learn to read and write, a parent to support their family, a grandparent to look after their grandchildren again."
Donations to the appeal will go towards training staff, equipping hospitals and enabling people with eye health problems to access treatment – ranging from a pair of glasses to sight-restoring surgery. Furthermore, as a UK Aid Match appeal, all donations from the UK public will be doubled by the UK government between 18 February and 20 May.
Find out more about the appeal.
Find more UK Aid Match live appeals and see the full portfolio.