CBM helping people See The Way to a brighter future
12 February 2020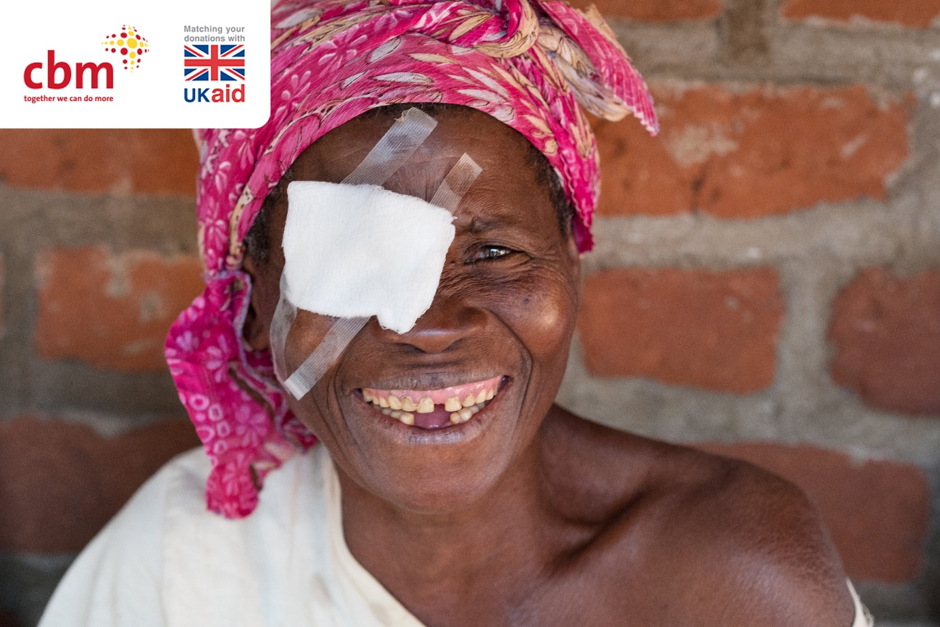 Overseas disability charity CBM is launching a new campaign, See The Way, to help people with sight problems in the world's poorest places.
Every day, people in the world's poorest places become needlessly blind because of conditions that can be easily treated. Too often for people living in poverty, losing your sight also means losing the chance to go to school, live independently or earn a living.
The See The Way appeal will raise funds to improve access to sight-saving surgery, glasses and support in the world's poorest places, enabling people to attend school, read and write, get around safely and support themselves and their families. Furthermore, as an UK Aid Match appeal, all donations made by the British public will doubled by the UK government.
Kirsty Smith, Chief Executive for CBM UK, said: "It is unacceptable that men, women and children are losing their sight just because they are poor. But for many people in countries like Malawi, treatment for blinding conditions like cataracts is out of reach.
"Cataracts is the leading cause of blindness in Malawi, but less than half of blind people who need cataract surgery have access to it."