British Red Cross announces new appeal to empower women through UK Aid Match
10 January 2020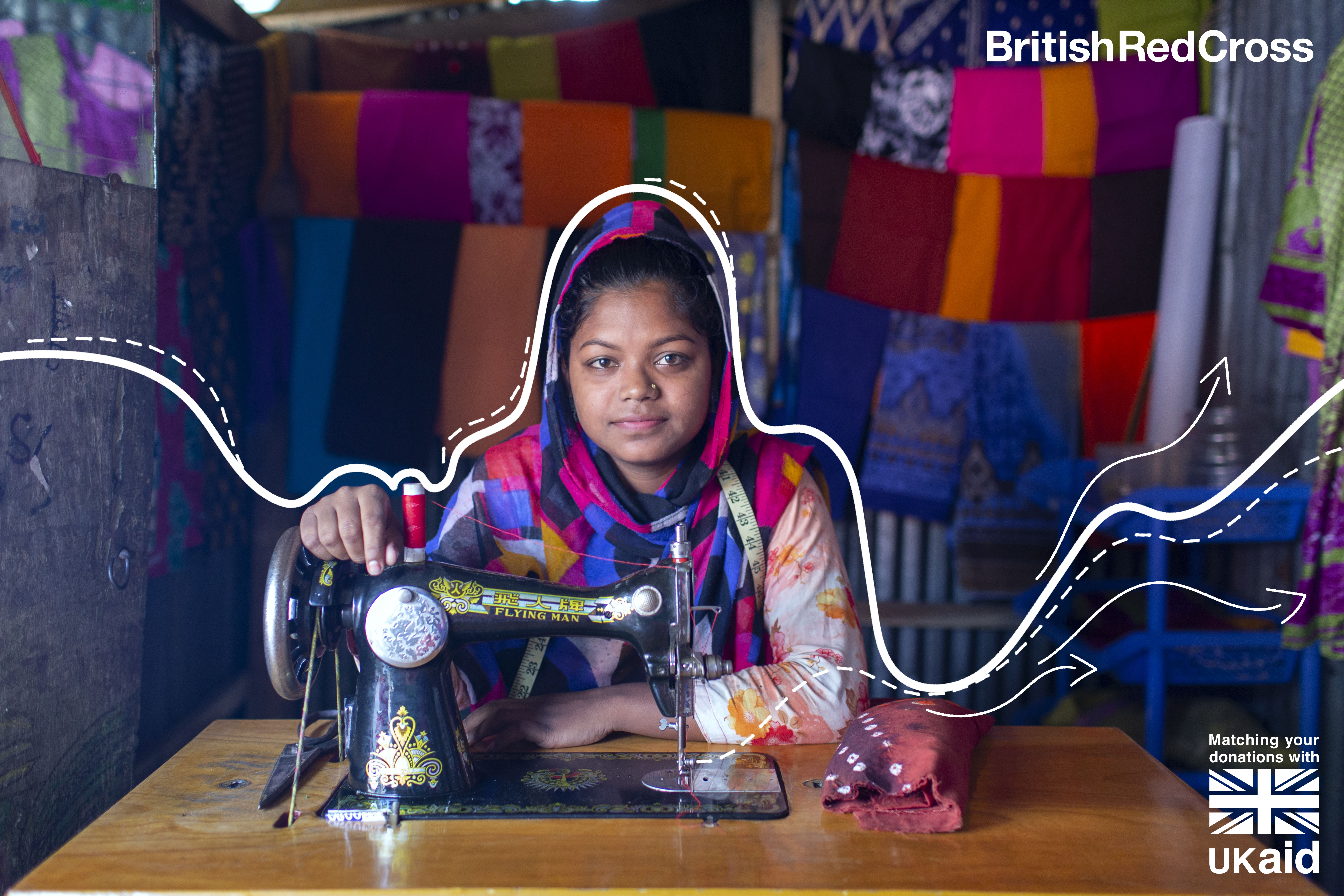 British Red Cross's new appeal, 'It Starts With Her' will provide training and cash grants to help women's businesses thrive in Bangladesh.
'It Starts With Her' will provide impetus to empower women to not only financially support their families, but also build savings for the future. As one of the most disaster-prone places on the planet, these savings will also build resilience within communities.
'When women come together, they are powerful and in the wake of a crisis that strength is needed more than ever,' says Zoe Abrams Executive Director of Communications and Advocacy, British Red Cross. 'When it comes to picking up the pieces, rebuilding lives and creating a sustainable future that reaches every single corner of a community in the aftermath, it starts with her.'
Workplace training will bring about new opportunities for women – for example as a tailor, scrap metal dealer or welding mechanic. The money raised will help them access business mentors and apprenticeships to support them to stay in work. Furthermore, as a UK Aid Match appeal, all public donations will be matched by the UK government.